Have you ever seen a movie starring Tupac? If not, here's your chance to see some of his most popular films. Tupac was one of the biggest names in hip-hop, and even though he's gone, his impact on pop culture to this day can't be ignored. We all know that he is ranked as one of the greatest rappers of all time, but his impact on the film industry is on many levels incredible as well. He made a number of appearances in very popular films. This list will show you all of the memorable movies where Tupac Shakur appeared and was featured.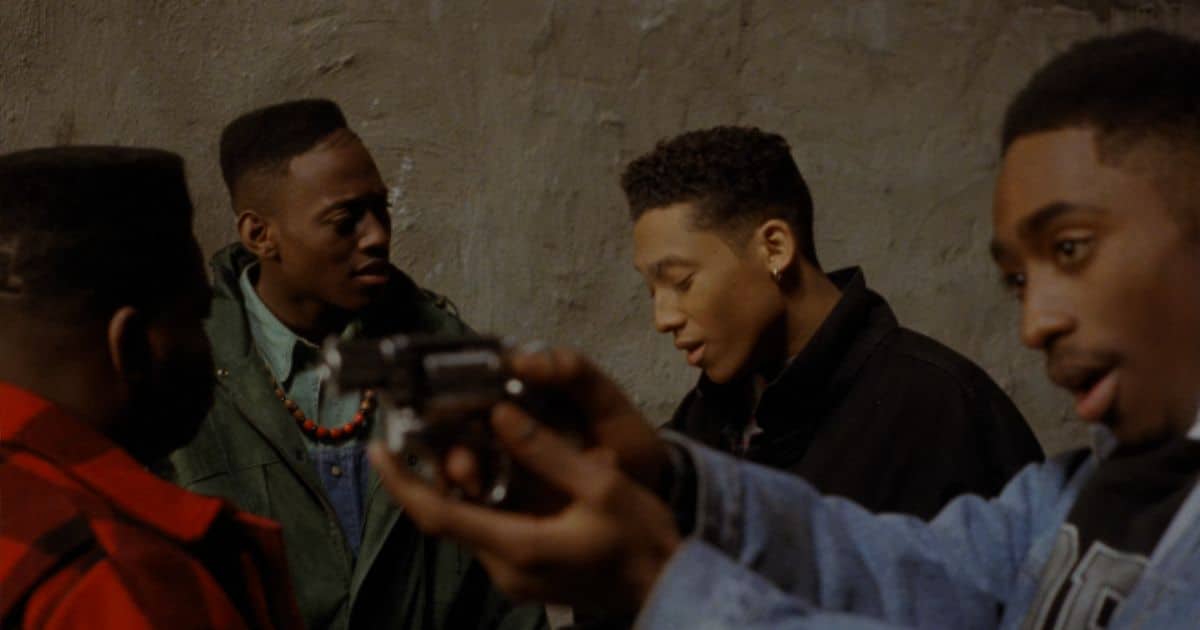 In addition to being one of the most celebrated rappers of all time, the late Tupac Shakur was also a fine actor in his own right. With the world looking back at Pac's legacy many years after his death, let's not forget about the reflection on the too-few times we got to see Tupac act. Here, we break down Pac's film performances and rank them from best to worst so you don't have to.
1. Juice (1992)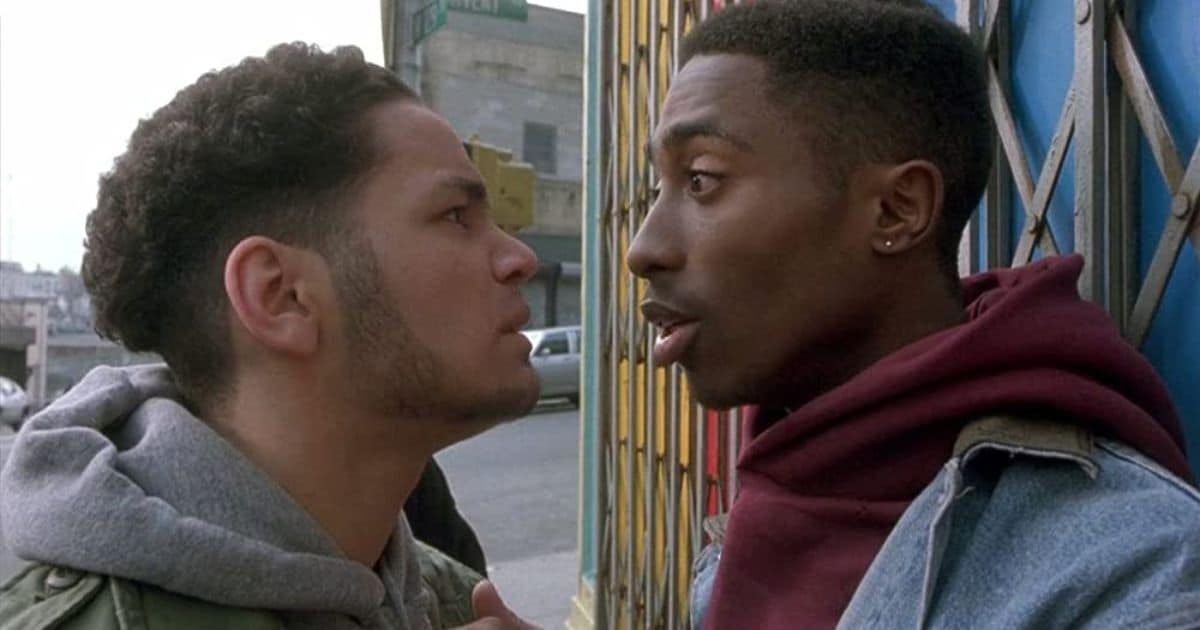 Ernest Dickerson's Juice follows a foursome of friends in downtown New York City. Under peer pressure, they decide to rob a liquor store to gain notoriety in the neighborhood. When their schemes go awry and have tragic repercussions, the foundation of their friendship quickly comes tumbling down. In the movie, Tupac plays Bishop and appears with Q (Omar Epps), Steel (Jermaine Hopkins), and Raheem as one of his four buddies (Khalil Kain). When Bishop experiences the sense of control that comes with having a gun, he changes into a vicious killer who even his closest friends can no longer recognize. In the end, the "juice" Bishop accrues comes at the highest of costs.
When the juice dropped, the world realized that Tupac Shakur was real. Tupac expertly captured the angst of growing up in an impoverished, black city in a powder keg performance, highlighting how this concoction can dull the sharpest minds.
Dixon's cinematography gives us a sense of Harlem at the time. This will be remembered as a timeless hip-hop film with a fantastic soundtrack. Overall, this film is recommended for genre enthusiasts and is a good addition, even if you don't often enjoy this kind of entertainment.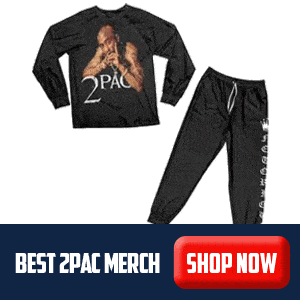 2. Gridlock'd (1997)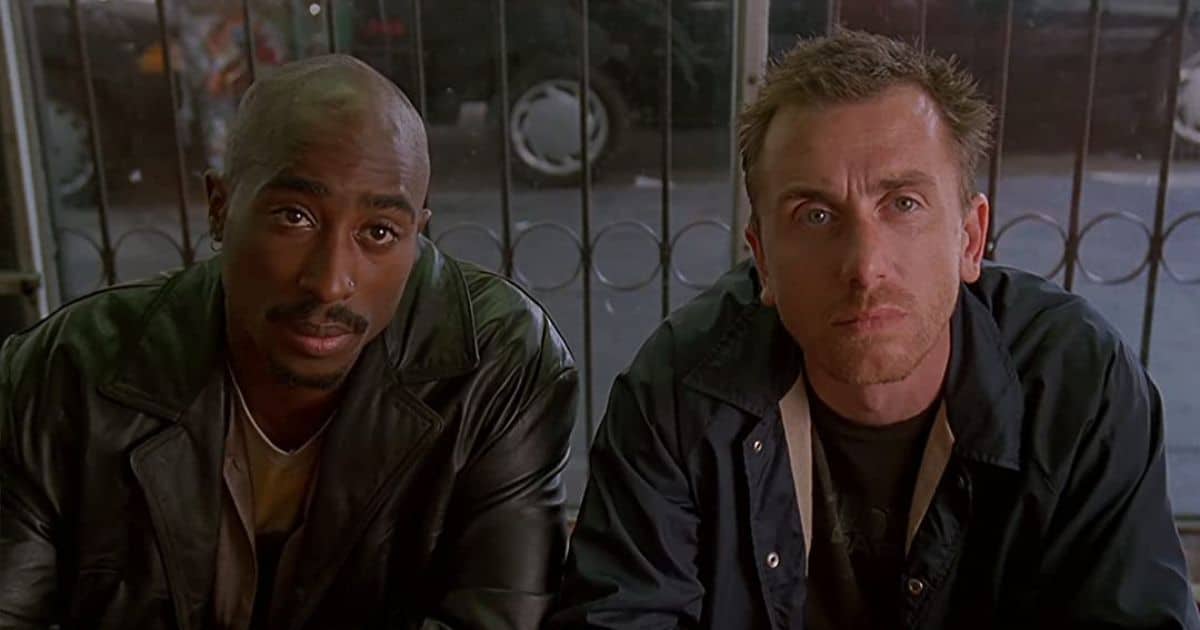 After their friend and bandmate Cookie (Thandie Newton) overdoses when they take heroin for the first time, jazz musicians Spoon (Tupac Shakur) and Stretch (Tim Roth) are determined to quit using heroin. But they run into a number of administrative barriers when they try to enroll in a detoxification program. Even worse, drug dealers and the cops are after them. Struggling with withdrawal, Spoon and Stretch reflect on the moments that led up to their predicament.
It is possible to imagine "Gridlock`d" as a movie of despair and desperation, but that would involve imagining it without Tupac Shakur and Tim Roth, who illuminate it with a gritty, goofy comic spirit. This is grim material, but surprisingly entertaining, and it is more cause to mourn the recent death of Shakur, who gives his best performance as Spoon, a musician who wants to get off drugs.
The secret to this fantastic film is rhythm. Lapse is essentially a never-ending chase that keeps you awake the entire time. In addition to having a generally chill vibe, Junkie's decadent universe has a distinct gloss. Here, they really display their acting prowess, especially under the excellent direction of Tim Roth (Sour James Cagney) and Tupac Shakur. You will adore him. In the sense that there is nothing to fault, the film is essentially perfect: It is outstanding in every way.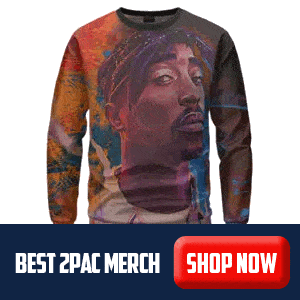 3. Above The Rim (1994)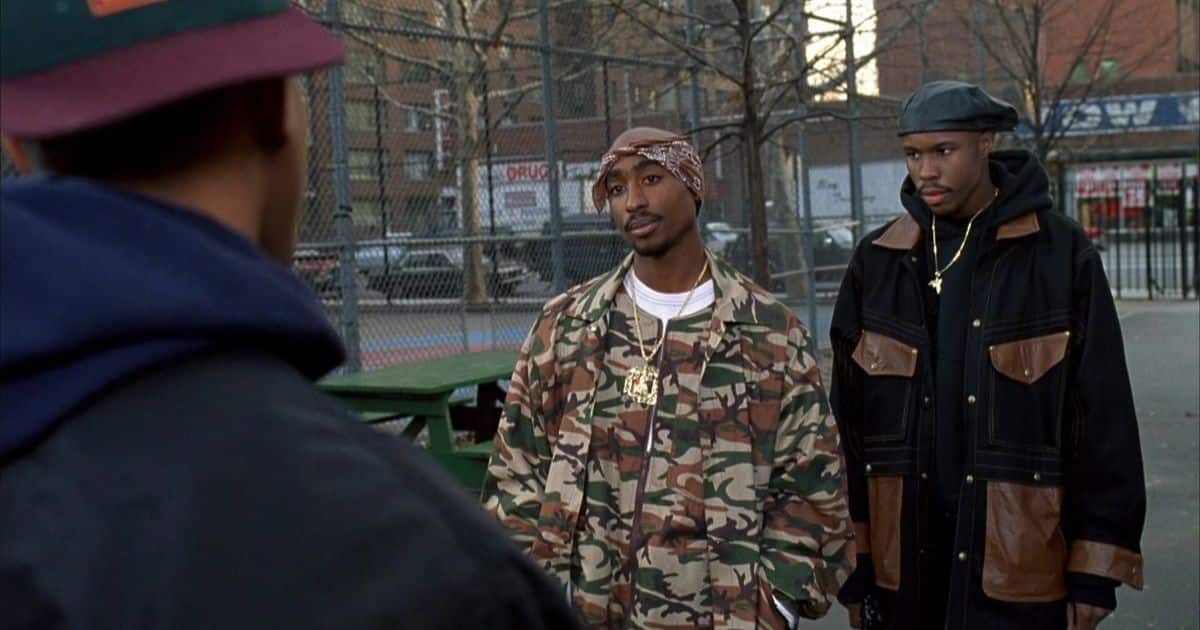 As Birdie, a street hustler and occasional sponsor of a streetball team, Tupac made a triumphant comeback to the big screen as the main antagonist in the inner-city basketball film Above the Rim. Kyle Lee Watson, who is portrayed by Duane Martin in the movie, is a major character, and Birdie makes an attempt to bring him on board. However, Birdie's estranged brother Shep, played by Leon, starts dating Kyle's mother and fills the role of a father figure. The violent drug dealer position was well embodied by Tupac, who played a bully with authority who was willing to kill anyone who stood in his way.
The film fits perfectly with the street it was shot in, especially the performances of Martin, Shakur, and Pinkins. You get a sense of the rhythm of the characters' daily lives, and in the case of drama, you find a surprising amount of room for humor, especially in dialogue.
The plot goes on automatic pilot in creating the character of Birdie. Neighborhood drug dealers have become clichéd as if they appear in movies as a shortcut to becoming a villain. Shakur plays him well, and he makes a satisfactory bad guy, but the subliminal message is that drugs are where the money is. The movie could have come up with more original choices.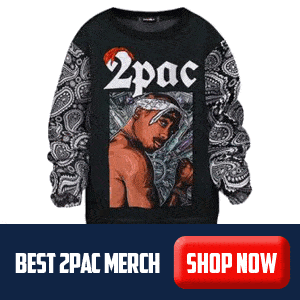 4. Bullet (1996)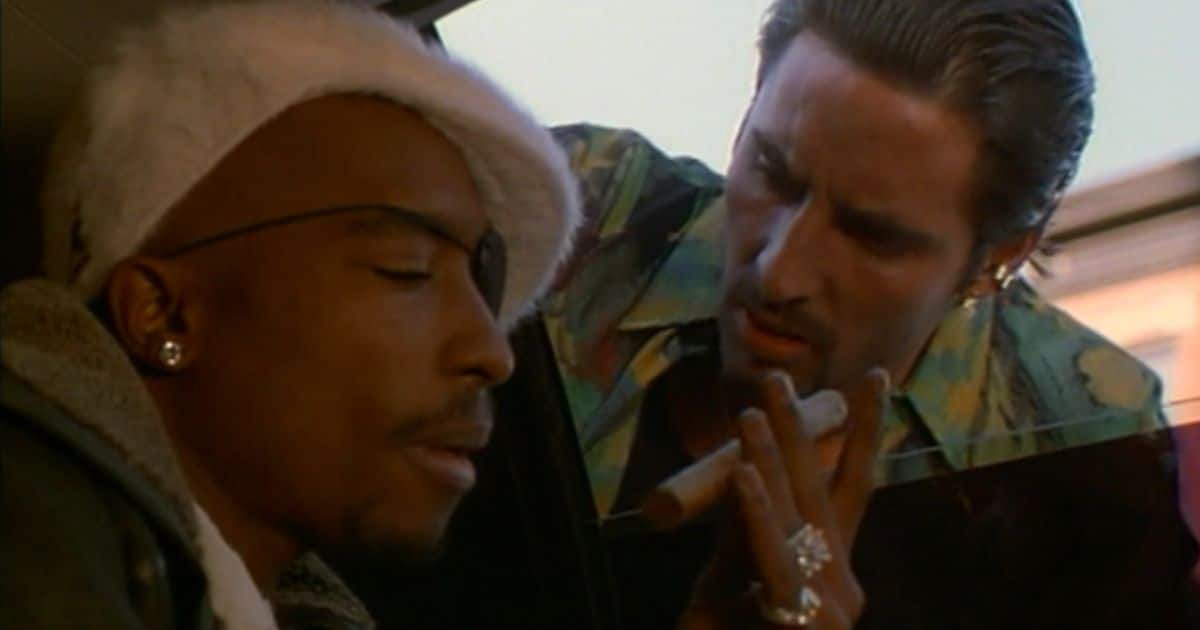 Bullet hit theaters three weeks after Tupac's death in 1996. However, the movie was made in 1994 and directed by Julian Temple. The movie centers on Jewish heroin addict Butch "Bullet" Stein (Rourke), who has just served an eight-year prison sentence. After being freed from prison, Bullet steals from Tank (Tupac), a rival drug dealer, who then employs a hitman to assassinate Bullet as quickly as possible.
Pac carried the same bloodlust to the silver screen in the crime thriller Bullet, also starring Mickey Rourke. One of Pac's craziest performances in his filmography may be seen in this movie. He portrays Tank, a drug lord from Brooklyn who betrays Bullet during a turf fight and seeks revenge.
Tank is thinly drawn, and comes and goes throughout the film. He has gaudy chains and an eye patch that give him the appearance of Snake Plissken from Escape From New York and Slick Rick. But Pac makes the most of his little appearance on screen. He is able to give this cartoon villain, who uses a little child as a human shield during a shootout, a sense of realism that is both fierce and hilarious. Pac is clearly having a blast in this role. It's a testament to his charisma and commanding presence that in a film featuring Rourke, Adrian Brody, and Peter Dinklage, all eyes really were on Pac.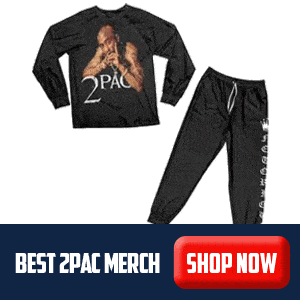 5. Gang Related (1997)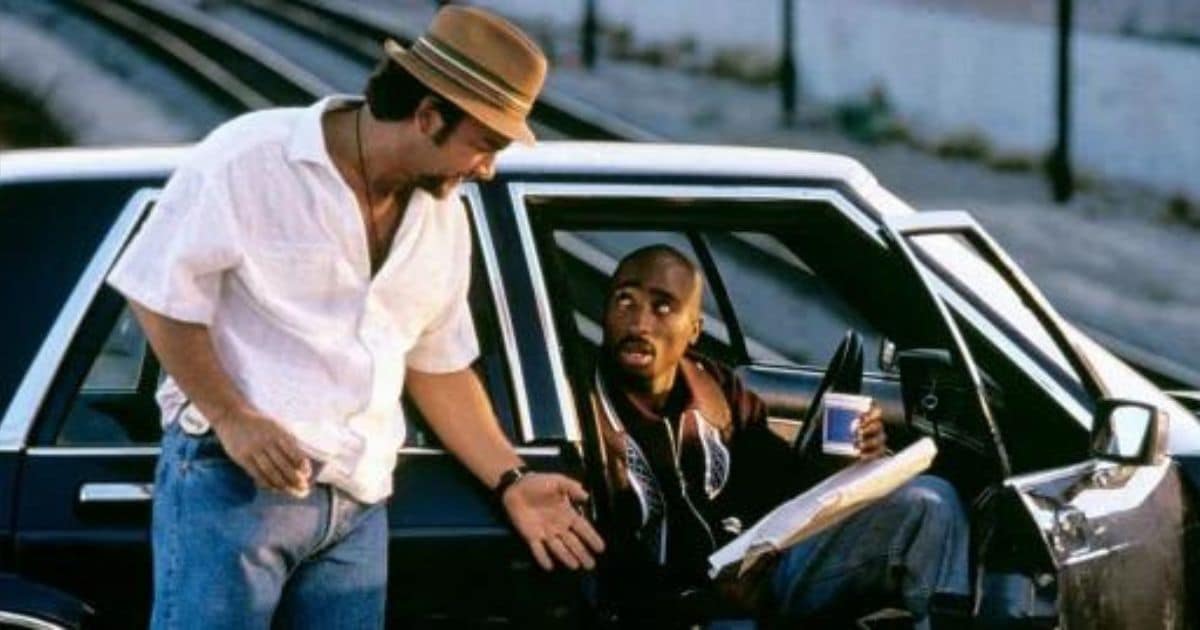 Tupac's last film appearance was in the 1997 crime drama Gang Related. It served as the ideal swan song for his reputable but brief cinematic career in a cosmically sad way. Pac, one of the most powerful, daring voices in music history, exhibited the full range of humanity in his role as corrupt vice investigator Jake Rodriguez.
Gang Related is a two-hander that centers on Rodriguez and his morally bankrupt partner Frank Divinci (Jim Belushi). These police officers break the law for their own financial gain by killing, distributing drugs, and extorting others. When one of the targets they killed turns out to be a DEA agent working undercover, their crooked world suddenly comes tumbling down. Pac, who undoubtedly has blood on his hands, starts to give in to emotions of shame and remorse as Belushi continues to be ruthlessly aggressive as he tries to cover his wrongdoings.
We see the range of emotions and contrasts that made Pac such a complicated and compelling artist and human being in his understated performance. There's a tenderness and vulnerability, paranoia and volatility, and comedic, carefree magic to Rodriguez, a man caught in a quicksand of his own design.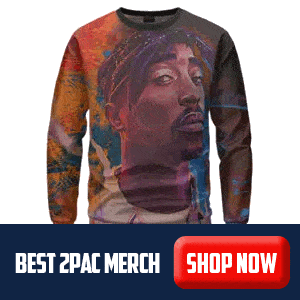 6. Poetic Justice (1993)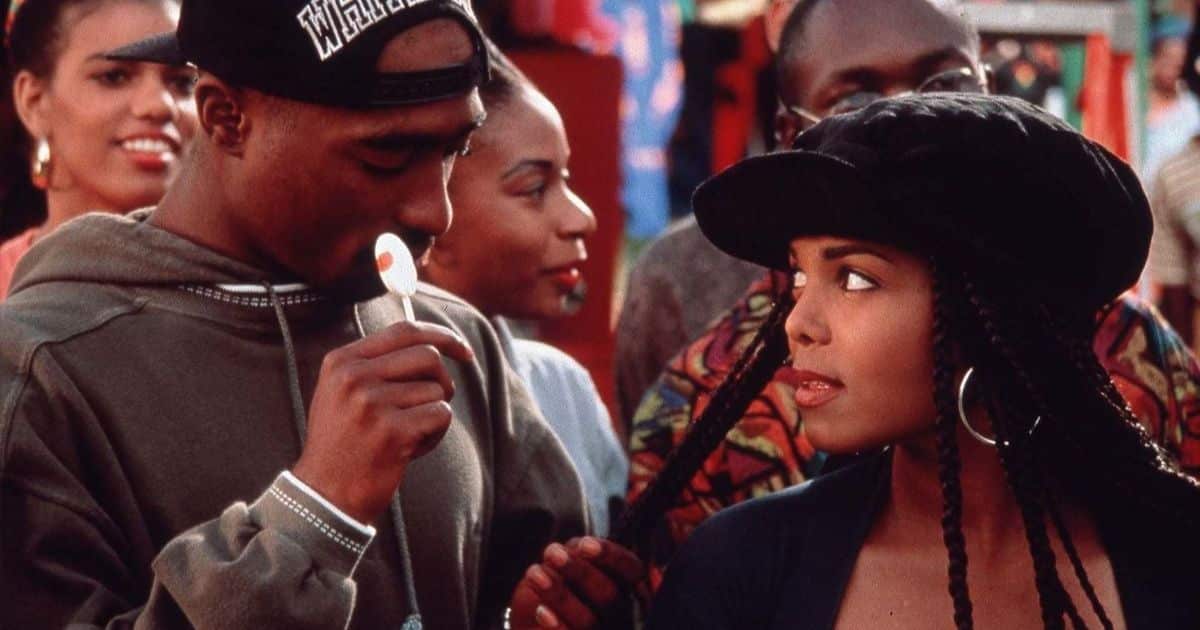 Written and directed by John Singleton, Janet Jackson plays a lyrical poet who embarks on a cross-country car journey with her best friend Iesha (Regina King), Iesha's boyfriend Chicago (Joe Torry), and his mailman pal Lucky (Tupac).
Reeling from the murder of her boyfriend, Justice (Jackson) wants nothing to do with Lucky's flirtations. However, as the two get to know each other on the trip, Justice learns Lucky has his own issues with an ex who's addicted to drugs and their young daughter Keisha. The more time they spend together, the closer Lucky and Justice become.
The encounters between emotionally adrift 20-somethings form the basis of Poetic Justice. Tupac is the film's soul; Jackson plays the lead. He is both as alluring and repulsive as Lucky. The movie forces a fairytale reconciliation between them after Lucky apologizes for his outburst, and Justice emerges from her shell, but the movie's middling execution has long been secondary to its provocations. Poetic Justice turns hood love into a universal text, insisting hope and love can bloom anywhere, even from the cruelest violence.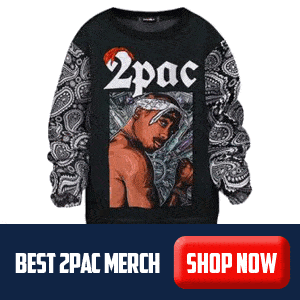 Honorable Mention: Tupac Shakur's Must-Watch Documentary Films
Tupac Shakur's biography and life story are one of the most controversial musical stories in music history. He started as a poet and was highly influenced by his mother's love for poetry, singing, and performing. One of the most famous hip-hop artists in the world, Tupac Shakur was an icon and a legend who has been dead for over 20 years. Let's take a look at some of his documentary films that you need to watch before you die.
Tupac: Resurrection (2003)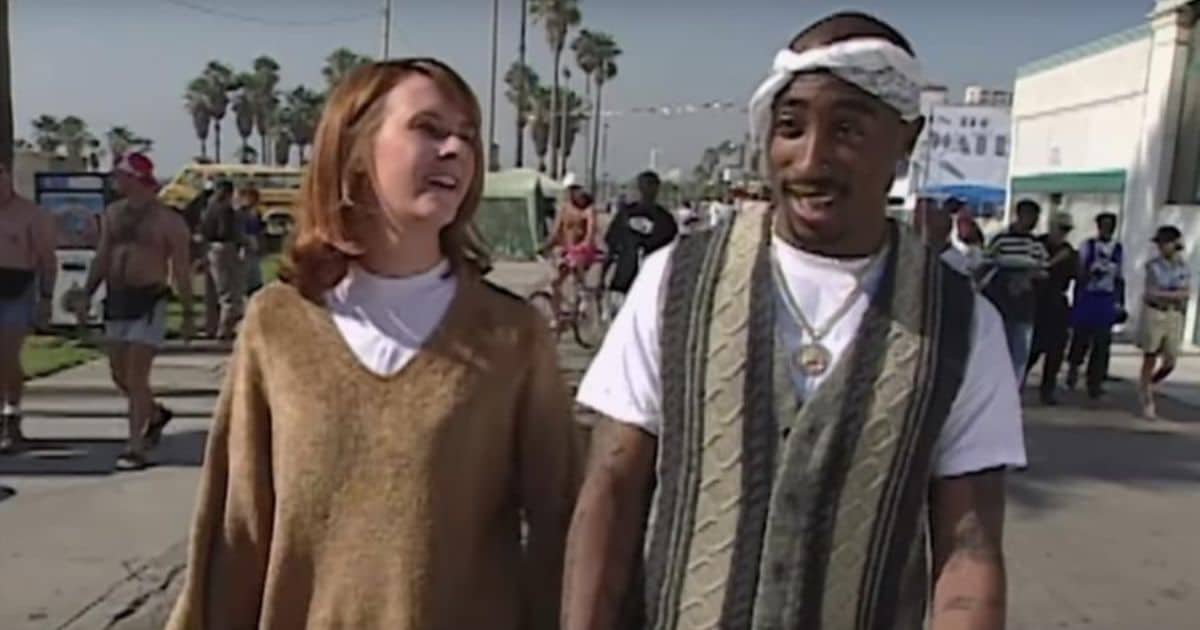 Tupac: Resurrection is a 2003 American documentary film about the life and death of rapper Tupac Shakur. Gangsta Rap artist Tupac Shakur was gunned down on the streets of Las Vegas in 1996, the end result of the life he led and the people he knew. The documentary 'Tupac: Resurrection takes an uncommon and thrilling method to its subject, permitting the deceased singer to talk to us. The film, directed by Lauren Lazin, relies primarily on interviews Tupac gave throughout his short career, supplemented with additional opinions from people who knew him best.
The viewers may have regarded Tupac to be both alluring and repulsive, terrifying and charismatic, given that they were unfamiliar with both his life and music before watching the film. The audience is left feeling just as torn as the subject of the movie, which is ultimately what a truly effective documentary should achieve.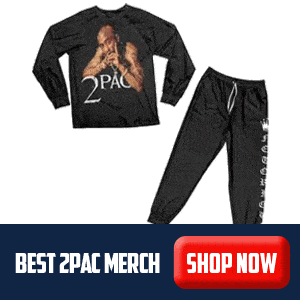 All Eyez on Me (2017)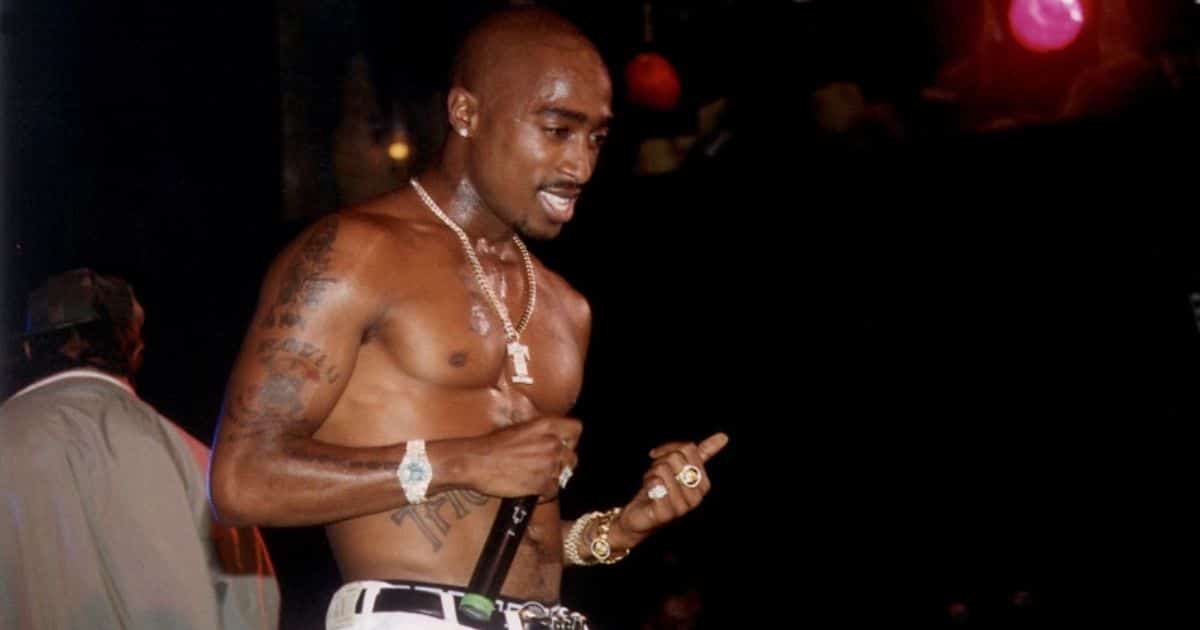 Written by Jeremy Haft, Eddie Gonzalez, and Steven Bagatourian and directed by Benny Boom, the American biographical drama film All Eyez on Me, released in 2017, is about the renowned rapper Tupac Shakur and tells his genuine, little-known biography as a prolific rapper, actor, poet, and activist. The movie follows Shakur from his early years in New York City through his development into one of the most well-known and powerful figures in the world before his tragic passing at the age of 25. In spite of all the obstacles, Shakur's unbridled talent, potent lyrics, and revolutionary outlook helped him become a cultural phenomenon whose impact has continued to expand for many years after his death.
The opinions of viewers and fans of this movie vary. Some people are dissatisfied because they believe it is badly created and minimizes Tupac's life. He was more than just an activist and poet. He was an OG and an old-school gangster. They painted him as some composed, everyday grownup. He was the opposite. Every scene lasted barely a few minutes before the plot changed, with nothing having any depth. The strength of Tupac's words, which have enthralled listeners throughout the years, stand in sorrowful contrast to All Eyez on Me. Everyone can agree on one thing: All Eyez On Me will be valuable to every viewer, and even though this movie has some flaws, this man's life will forever be fascinating to observe and cherish.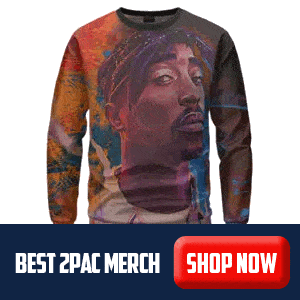 Tupac Shakur was a larger-than-life figure who made an indelible mark on the world—it is little surprise, then, that a number of movies have been based around his life. While there were some disappointments in the movies he left behind, Tupac's star has certainly not faded. He remains one of the most powerful figures in American entertainment today.