Introducing the East Coast Big Poppa Vintage Brick Wall Bedding Set, where style meets comfort in the most iconic way possible. Step into the world of legendary hip-hop with this one-of-a-kind bedding set that pays homage to the legendary Biggie Smalls and adds a touch of urban coolness to your bedroom.
Crafted with meticulous attention to detail, our bedding set features a vintage brick wall design that sets the stage for a truly unique sleeping experience. The high-quality materials ensure ultimate softness and durability, allowing you to indulge in luxurious comfort night after night.
But this bedding set offers more than just aesthetics. It's designed with practicality in mind, offering a range of benefits that go beyond its stunning appearance. The breathable fabric keeps you cool and cozy, promoting a restful night's sleep. The hypoallergenic properties make it suitable for those with sensitive skin, ensuring a safe and comfortable environment.
Whether you're a die-hard fan of Biggie Smalls or simply someone who appreciates exceptional style, this bedding set is a must-have addition to your home decor. It's the perfect statement piece that effortlessly elevates any bedroom, creating a captivating ambiance that reflects your unique personality.
Don't settle for ordinary bedding when you can have a piece of hip-hop history right in your own home. Embrace the spirit of Biggie Smalls and transform your bedroom into a sanctuary of style, comfort, and inspiration. Order your Biggie Smalls Bedding Set today and experience the allure of urban legendry every time you lay down to rest.
Size: Twin / Full / Queen / King
Material: Microfiber
Single-sided & full-color print on a luxurious microfiber.
Made of soft and lightweight premium materials.
Tie-down corners to ensure secure placement of comforter inserts
Machine washable with cold water at a gentle cycle using mild detergent.
Comforter and pillows are not included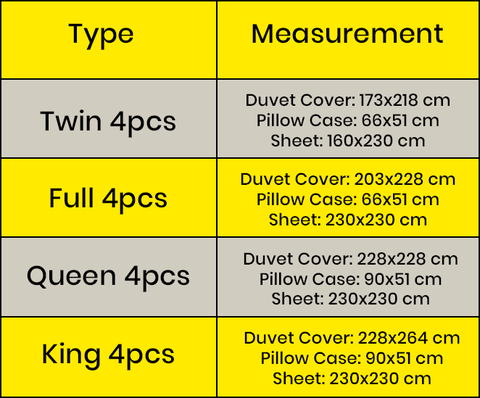 Please Note:
All pictures and colors may be slightly different due to the lighting effects.