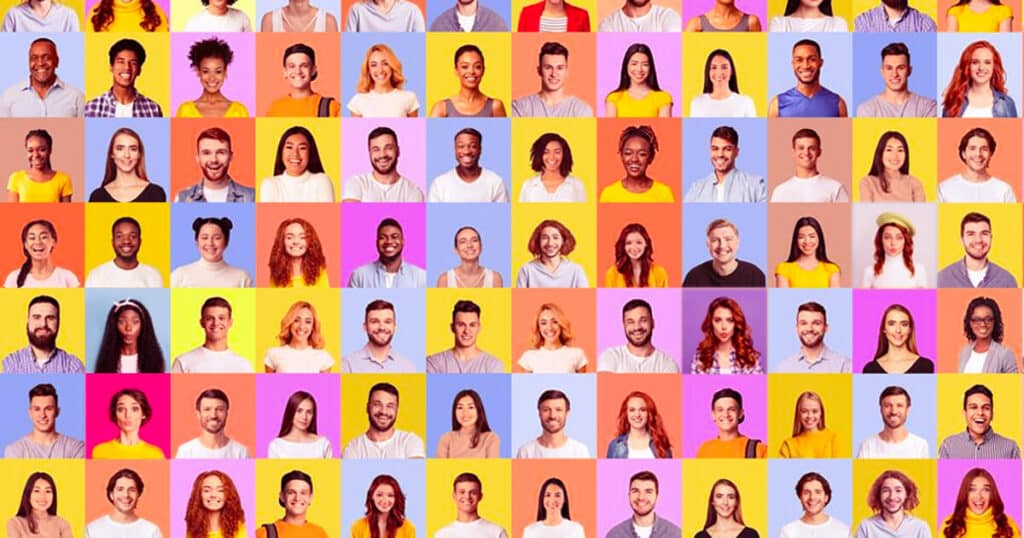 We go the extra mile to turn our clients into fans. Here's what people are saying about us! Rappers Merch has made happy clients all over the world and we are proud to share some of our experiences with you.
Rappers Merch
Average rating:
146 reviews
Feb 3, 2023
Dope beastie boys shirt
This is my second t-shirt from the beastie boys. I really love the layout, and I have gotten a lot of comments when I wear it (if you know, you know). The placement of the letters/names was perfect. One of my new favorites. Didn't shrink, washes well, and is super soft.
Feb 2, 2023
Awesome Design
The ordering process was quick, payment was simple, and I received the product! Great quality and awesome design. Kudos!
Feb 1, 2023
A Fur magnet
Simple to order Although the hoodies did come a little bit later than expected, I don't mind.



I adore their hoodies, however I do have one issue, if you could even call it one.



My world is full of fur because I have pets at home and I work at an animal shelter. The hoodies are such a magnet for it, and unless I want to sit down and hand-pick every bit out, it's pretty much impossible to get them clean. I have clothes that easily repel fur, so I hope these ones did too. But other from that, this would be the most ideal sweatshirt I've ever had.
Jan 31, 2023
My Fav Shirts
Rappers Merch tees are my favorite. I recently ordered shirts, and the style of the shirts was simply too small. I requested that they be returned, and they were very helpful in explaining the process and swiftly sending me a replacement.  
Jan 30, 2023
I'm in love with my first shirt
My very first shirt from Rappers Merch is just awesome! Its fit is the main reason it didn't receive five stars. I purchased a medium, and it ate me whole. I would be buying a smaller size next time. I couldn't be happier to wear this baby. I'm confident I'll receive many compliments on it, therefore I'll give you some business right away. I appreciate you very much!
Jan 27, 2023
Cool eminem cap
I bought this Eminem snapback for my husband as a birthday gift because he's really a fan of Eminem. He liked the cap and wears it every day when he goes to work. Great buy!
Jan 26, 2023
First Time Customer
This was my first time ordering from this store, and I couldn't have asked for a better experience. Their staff handled my orders, artwork for my custom shirt, on-time delivery, and billing with professionalism. I couldn't have wished for a more perfect experience.
Jan 25, 2023
Keep us updated all the time
It took longer than planned for my delivery. The status of my cargo was still pending after more than a month. Now that I've received my box, I can say that the product's quality and design were satisfactory. After speaking with customer service, they informed me that there had been a production-related mishap with my item. They had to start from scratch, so they instructed me to wait a little longer. I'm glad they alerted me about it, but I don't like that they did so only after I sent them an email.
Jan 24, 2023
Good Purchase
I love all the shirts I ordered. The sizes are all in good fit and with dope designs. I would highly recommend this store.
Jan 23, 2023
It did not arrive on time
Both the goods and the communication representative were amazing! The only sad thing about this is that it was supposed to be a birthday gift for a buddy, and I was expecting it to come before the event date, but it didn't.
Jan 20, 2023
Iconic snoop dogg bomber jacket
I got this iconic snoop dogg bomber jacket which is the doggystyle design. Although this is a bootleg version, the print quality and the thickness of bomber jacket is really good and surpassed my expectation. Will definitely buy another product on this website again.
Jan 19, 2023
This Store Is Fantastic
This store is fantastic. I purchased 10 Baseball Jerseys for friends and they arrived in no time. I like how fast they are, as well as the product quality and availability.
Jan 18, 2023
Poor quality
While convenient, the things are overpriced and printed and shipped with subpar quality. I purchased a hoodie, but it's devoid of color and the fabric is of poor quality.
Jan 17, 2023
Awesome Jerseys
Ordered full-print jerseys. All with different designs and they came out amazing. They look perfect the feel is great!
Jan 16, 2023
It's a bit large
The print and colors are gorgeous, but you should double-check your measurement chart. The sweaters are really huge; I purchased a M size based on your guide, but it is completely ineffective.
Jan 13, 2023
Dope wu tang shirt
Man I'm so amazed by the wu tang shirt I bought from this shop. The print quality is excellent, the sizing is accurate and the fabric is soft. I would definitely buy from this shop again. Recommend 10/10
Jan 12, 2023
Helpful Customer Service
The customer service was excellent! Ryan was really helpful in resolving my order issue quickly!
Jan 9, 2023
Customer service was great!
I appreciate Kevin's response to my issue, and I believe it was handled quickly and properly. This, in my opinion, plays a significant role in who I decide to conduct business with. Without receiving your usual canned response, I genuinely feel as though I was heard and that my email was read. Since I think highly of customer service, I will continue to be loyal.
Jan 6, 2023
Very durable and cool Travis Scott Zip Hoodie
Got this for my girlfriend as a Christmas gift and they loved it!! I suggest ordering it a little oversized for maximum layering potential.
Jan 5, 2023
Shirt's Designs Are Beautiful
The T-shirts are of high quality. The service is quick, and the shirt's designs are beautiful. There is no way to go wrong with Rappers Merch!
Jan 4, 2023
Unusual
This shop is usually really great to work with. They are always courteous and professional. I wasn't super impressed with the design aspect of creating our tees this time around though.


Jan 3, 2023
Amazing Experience
Working with Rappers Merch was a breeze, with a quick turnaround and excellent service. The customer support has been fantastic and quite helpful. Ryan has been a pleasure to deal with and communicates with, and his response time and follow-up have been prompt. The purchase procedure was simple and enjoyable. The hoodies turned out well.
Dec 30, 2022
Great Buy!
I like the fit and design of the tupac California love shirt. I always wanted to have these type of design since they are trendy right now. Great buy for great price. Thank you rappers merch!
Dec 29, 2022
High Quality Merch
I've been a Rappers Merch customer for quite a while and have always received excellent service, high-quality clothing, and the finest, most iconic merchandise available.
Dec 28, 2022
Shirt looked fantastic
The shirt looked fantastic and shipping was as promised. The time from purchase to shipping took some time, however. Unclear if this was due to the manufacturer actually creating the shirt or another reason, which is the only reason for a 4/5.
Dec 27, 2022
Great quality and variety of clothes
Great quality and variety of clothes. I ordered a couple of t-shirts. Thanks, it was delivered fast enough.
Dec 26, 2022
A bit off
The shirt came exactly as ordered... The problem I had was that when I ordered, I asked for the emblem to be centered on the front. The item was slightly off. It's not noticeable to anyone other than the designer (me). I gave it 4 stars because everything else was great. Verification process and everything was easy.


Dec 23, 2022
Great shirt for beastie boys fan
This shirt is a great way to show your love for the Beastie Boys, it makes me realize who the real fans are by the comments I get, and the price is amazing. The shirt is good quality 100% cotton. The print is well done and very bright. Now I just need a Public Enemy one and I will be set!!
Dec 22, 2022
Great T-shirts
A well-lit website with an easy-to-use interface. The T-shirts are of excellent quality. The service is quick, and the shirts are beautiful.
Dec 21, 2022
Very Satisfied
I recently ordered a hoodie for my husband as an anniversary gift and I received it today. I already check the measurement because I'm afraid that it might be too big for him but the size is accurate. I also love the print quality. Hoping that my husband would love this!
Dec 20, 2022
Great
Great! My friend recommended to me this shop, cause I needed something for my company holiday party and I am very grateful. Customer service is outstanding, all was clear and easy!
Dec 19, 2022
Without a hitch!
I'll say that everything went off without a hitch! The design team created a stunning layout, and customer care promptly addressed all of my inquiries. The shirts are lovely and delivered as promised. I'll order more in the future!


Dec 16, 2022
Soft feel, great look
I got this wu tang hoodie for my boyfriend. I was worried about the size, but it's true to fit measurements. Looks great on him. My only complaint is that this hoodie has some STAINS WHEN IT ARRIVED! It's a little bizarre but I guess it turned out okay since we managed to remove the stains. Still, great buy!
Dec 15, 2022
Perfect Present
This was an excellent present for my brother. He adores it. It's both comfy and giftable. It fits well!
Dec 14, 2022
great communication
great communication, good quality, and reasonable prices, the customer service staff is polite and friendly
thanks for your job.
Dec 12, 2022
Size problem
Some of the t-shirts I ordered were great. For others, the sizes weren't right. One didn't fit me at all.


Dec 11, 2022
Softest Hoodie he's ever got
I gave my son two Eminem hoodies for his birthday. He wears and XL which is what I bought. He put it on and the arms hang to his knees and you could fit two of him in there. However, he absolutley loved the quality and the material. He said it was the softest hoodie he has ever owned.

Sadly though now he is trying to sell them so he can buy a much smaller size. Scares me to go down to a Medium but I think a Large might be too big too. Anybody else have their shirts run big?
Dec 9, 2022
Best jacket I ever bought!
I like the fit and design of the N.Hale Snoop Dogg Bomber Jacket. I always wanted to have a bomber jacket, but I could never find the right fit. Up until I bought this bomber jacket. Thank you Rappers Merch!
Dec 8, 2022
Fantastic Design
The material is light and silky. It fits well and feels fantastic. I would absolutely order again and recommend that others do the same.
Dec 7, 2022
Great product, easy ordering
Ordered my sweater and promptly received emails confirming my order, processing, and shipment. The product arrived in pristine condition exactly as advertised in the website… I was originally apprehensive about the website considering the prices. I now have no hesitation from purchasing more products from them.